Monday to Friday: 9am to 5.30pm & Saturday: 9am to 1pm
Phone (023)8841374
Fax (023)8844773
Email agriband@eircom.net
Address: The Bypass, Bandon, Co. Cork
Alternatively please use our contact page Contact us
Animal Handling, Feeding & Bedding.
We stock the latest technology for the safe and convenient handling of livestock. Handling livestock (dosing, testing, etc.) can be a stressful environment for both the animal and the farmer. We now stock a number of products that simplify this operation - eliminating all of the hassle and maximising efficiency.
---
Animal Handling Equipment
De-Horner Hoof Trimmer Portable Cattle Crush
Cattle Weighing Scales SW300
The cattle scales fits into all crushes - 26 inches wide and 7 foot long. It is made from aluminium chequer plate. The scales is powered by 2 AA batteries so you can weigh whenever and wherever you like. The weight locks on when "L" appears on the box after few seconds, despite restless animal movement.
Cattle Weighing Scales SW4600
The SW4600 EID VID stores up to 10,000 tag numbers. The weigh box will save the date, time, tag number and weight of the animal. It calculates average daily weight gains at the crush and this can all be down-loaded to your PC. It also comes with a Stock Weigh Software Programme.
Cattle Crushes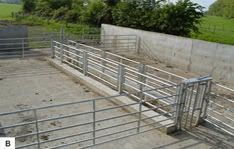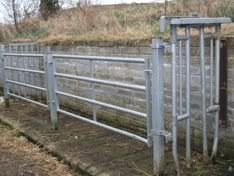 Full Cattle Crush with End Gate and Semi Auto Crush Gate on other side
---
Feed Barriers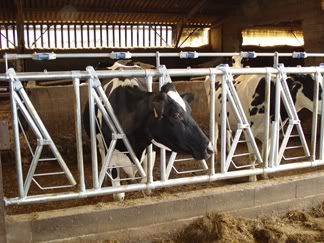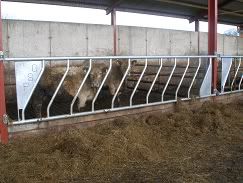 ---
Gates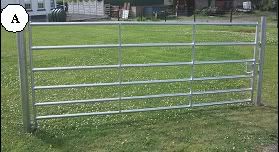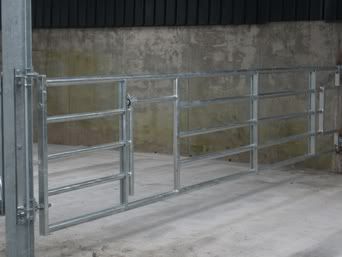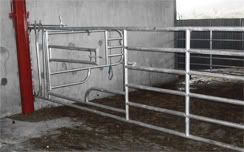 Yard Gate Telescopic Dividing Gate with Creep Gate Calving Gate
---
Cubicles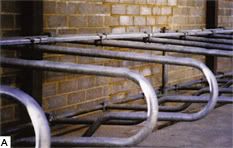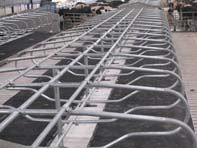 Cubicles Head to Head Flexi Fixed Cantilever Calf Cubicles - Also in Flexi
---
Sheep Handling Equipment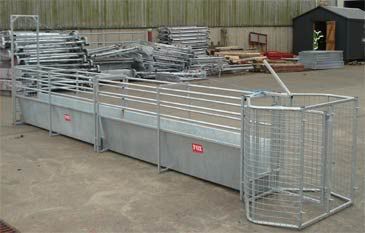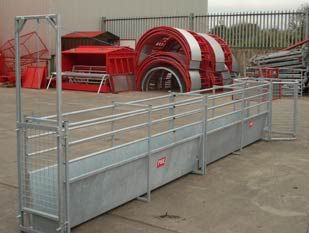 Sheep Race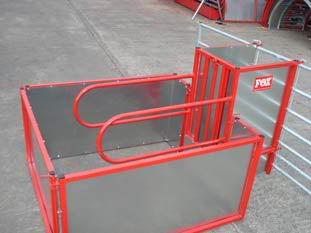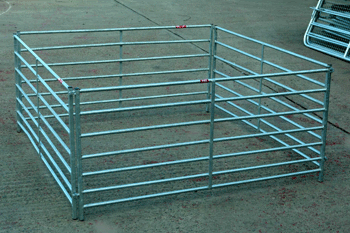 Lamb Adoption Unit Sheep Pen
---
Creep Feeders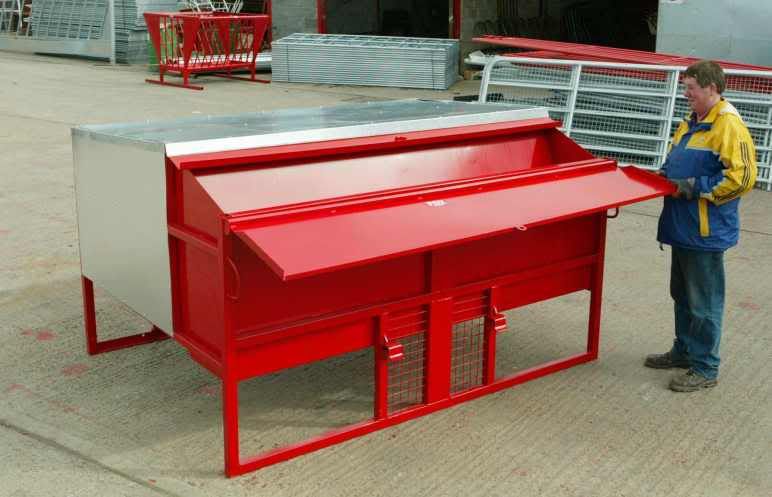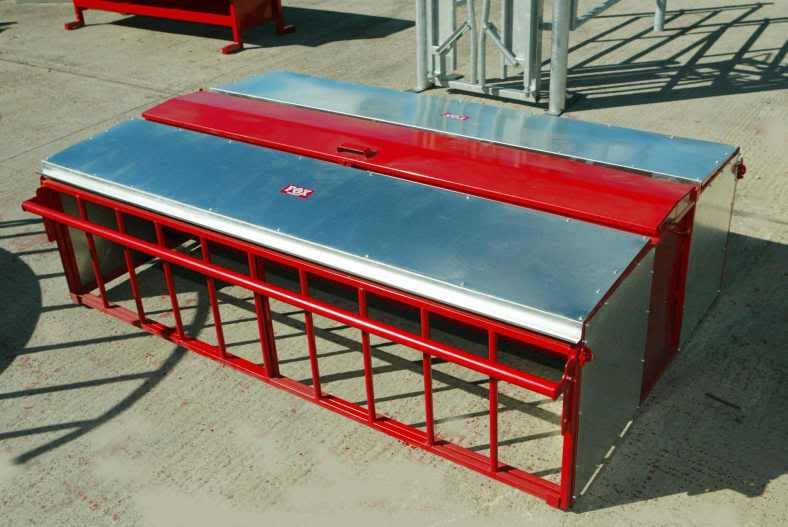 Calf Creep Feeder Lamb Creep Feeder
Calf/Sheep Staller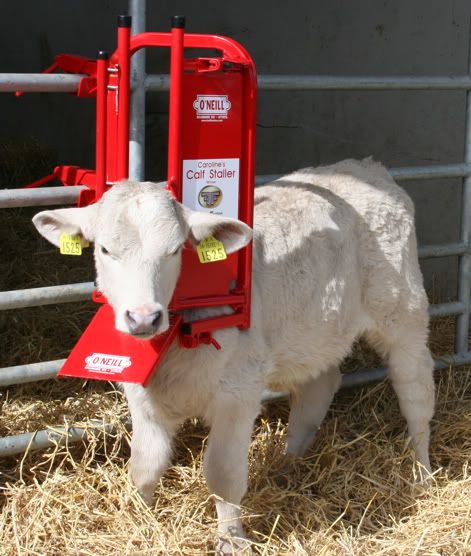 This can be attached to your quad. To take a look go to Quad Attachments.
---
Rubber Matting
KRAIBURG – Your specialist in animal house floorings
For more than 40 years KRAIBURG have been developing rubber mats. They are one of the leading suppliers of house floor coverings. Their robust walking area and lying area mats with their exactly designed softness do offer the necessary comfort and a long-term solution.
Rubber mats are subject to extremely high stress in agriculture. Kraiburg have been manufacturing high-quality rubber mixtures with a unique process for over 40 years.
Click on THIS LINK and take a look at the Kraiburg site. There are so many solutions available to every different environment your animals are in. Kraiburg have a hugh Research & Development area where they are constantly working at providing maximum benefit for the animal and the farmer.
We at Michael Hurley Farm Machinery will assist you in design/choices, measurement and can organise laying of your matting with our recommended sub-contractors. Call Gerard Lordan on 086-2531080 to discuss your requirements further.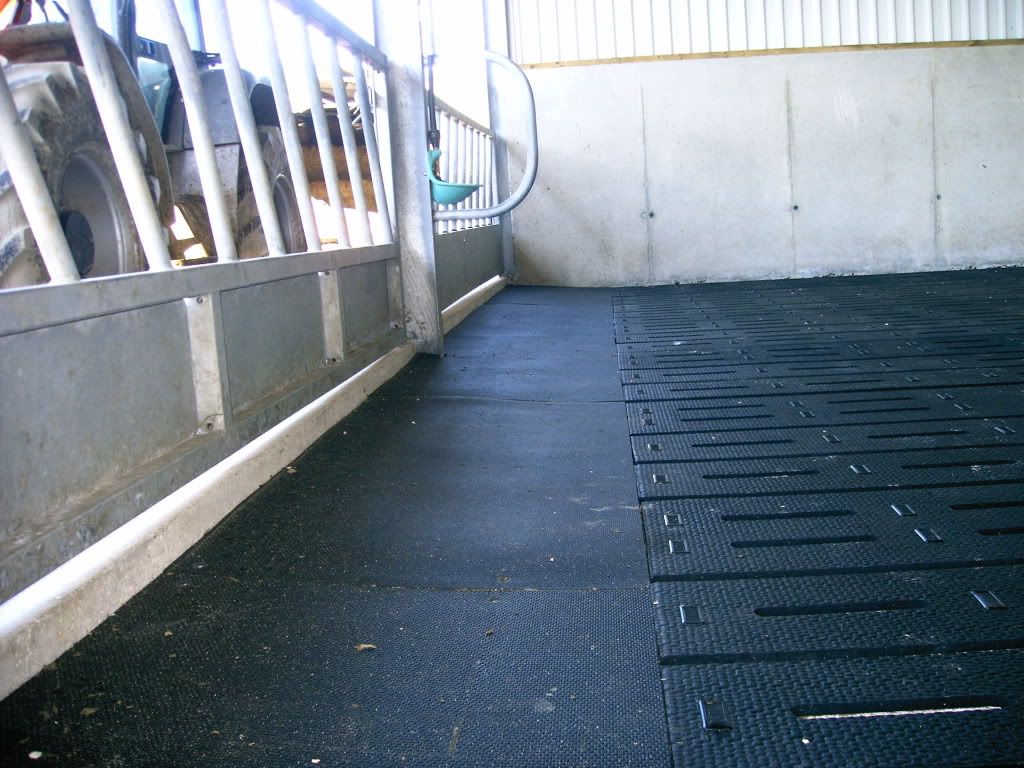 This is an example of our matting.
Take a closer look at the quality of our Kraiburg mats......