Monday to Friday: 9am to 5.30pm & Saturday: 9am to 1pm
Phone (023)8841374
Fax (023)8844773
Email agriband@eircom.net
Address: The Bypass, Bandon, Co. Cork
Alternatively please use our contact page Contact us
Machinery
We stock Fleming Agri Products, Nugent Trailers, Tanco, Rossmore, Belmac, Malone, Quirke, Carraro, Cosmo, Berthoud, Fort.
Fleming Agri Products
Fleming Slurry Tanker
1300,1600, 2000 gallon models
Fleming Muck Spreader
MS1000-9.5cu.yd. MS700-6.5cu.yd. MS450-4cu.yd. Mini Spreader
Fleming Trailers
1T, 2T, 4T, 6T, 8T (22"sides), 8T (49"sides) Flatbed 25ft x 8ft
Fleming Yardscrapers

Heavy Duty - 2.1m working width, heavy duty structure,

Standard - 2.1m working width,

Super Flexi - 3 variable widths 1.7m to 2.47m

Available painted or galvanised finish

Fleming Transport Boxes

Hydraulic 4ft to 7ft - Compact range also available,

Manual Tipping - 4ft & 5ft Compact & Standard

Fleming Landrollers
18ft folding, Compact 4&5ft, End Tow, Hydraulic Lifting, Tandem Lead, Trailed & 3 Point Linkage
Fleming Bale Handling
Bale Stacker, Double Bale Tipper, Hydraulic Double Bale Transporter, Round Bale Grab, Single Bale Tipper, Square Bale Handler, Univeral Single Bale Spike
Fleming General Purpose Grab
Perfect for muck & silage
Fleming Grass Toppers
6ft Super Float, Compact, Fully Off-Set, Inline, Semi Off-Set, & Superfloat
Nugent Trailers
| | | |
| --- | --- | --- |
| Livestock Trailers - NUGENT BROCHURE | 14'x6'Tri-Axle, 10'x5'6", 12'x5'9", 8'x5' - Galvanised, Aluminium Guide Rail, Suitable for decks | |
| Horse Trailers | State of the Art - Spirit 25 | |
| Flatbed Trailers - NUGENT BROCHURE | 5' - 5'9" - 6'6" Flatbed Commercial Trailer, Galvanised finish, one piece fabricated chasis | |
| Beaver Trailers - NUGENT BROCHURE | 14'x6'6", 16'x6'6", Designed for transporting vechicles, Galvanised with headboard | |
| Utility Trailers - NUGENT BROCHURE | 3 sizes - 5x3, 6'6x4, 7x4'4 - A huge range of optional extras including canopy/livestock kit | |
| Tipper Trailers - NUGENT BROCHURE | 10'x5'9", 8'x5', spare wheel, hydraulic tipper, heavy duty jockey wheel, auto rev Bradley coupling, high density plywood platform - resin coated, full regulation lighting. | |
| Plant Trailers | | |
| General Purpose Trailers - NUGENT BROCHURE | 6'x4', 8'2"x4'4", 10'x5' all available in single & twin axle | |
TANCO AUTO-WRAP
Tanco Autowrap manufactures round bale wrappers, square bale wrappers, round bale stacker, round bale handler, bale shear, bale stacker and livestock feeding implements .
The I70 Bale Shear is a radical, new method for feeding baled silage - an innovation in agricultural machinery from Tanco Autowrap. Finally, farmers have a complete system that delivers on safety, speed and reliability. No longer is there a need to cut plastic or net from a bale by hand. Stains and odours from baled silage are a thing of the past. The I70 Bale Shear grips the outside wrap whilst splitting a bale in half. It can slice hay, straw, and silage bales with ease, while retaining the net or plastic wrap. The system is ideal for feeding directly along feed passages or into diet feeders. Chopping the bale in half when loading into a diet or feeder wagon produces more efficient mixing and causes less wear and tear on the feeder. Since the automatic plastic grab and bale split requires just one standard hydraulic coupling, this bale shear is ideal for front loaders.
Watch the Tanco Bale Shear at work by Clicking Here
---
COSMO SPREADER
PTO Driven - 10 to 24 cwt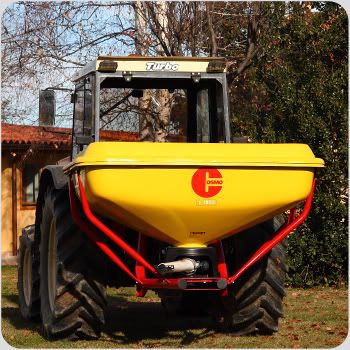 PTO Driven - 10 to 24 cwt
---
CARRARO SPRAYER
Mounted sprayers available in 200, 300, 400, 600, 800 & 1000L capacity with booms in widths of 6m, 8m, 10, 12m, 15m & 18m lengths.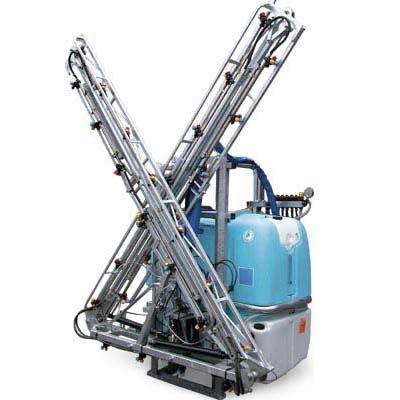 Also available is the CARRARO Delta Force Sprayer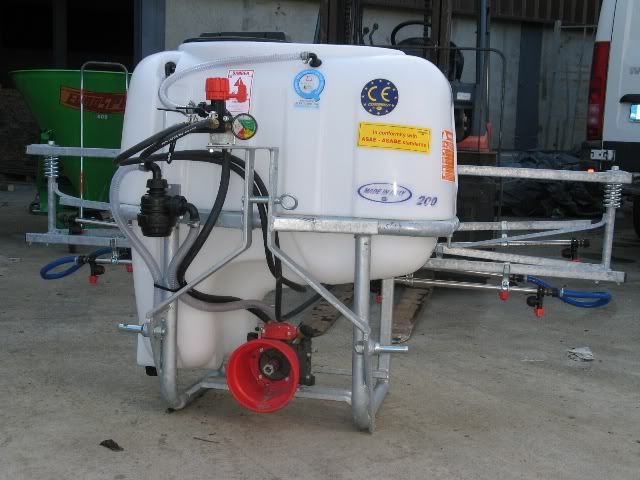 This agricultural sprayer has available booms from 6m to 12m and is fully galvanised.
---
FORT
Fort Disc Mower - 7ft to 9ft - PTO Driven
: Belt Driven : 5, 6, & 7 Disc : Used for topping as well as cutting hay/silage :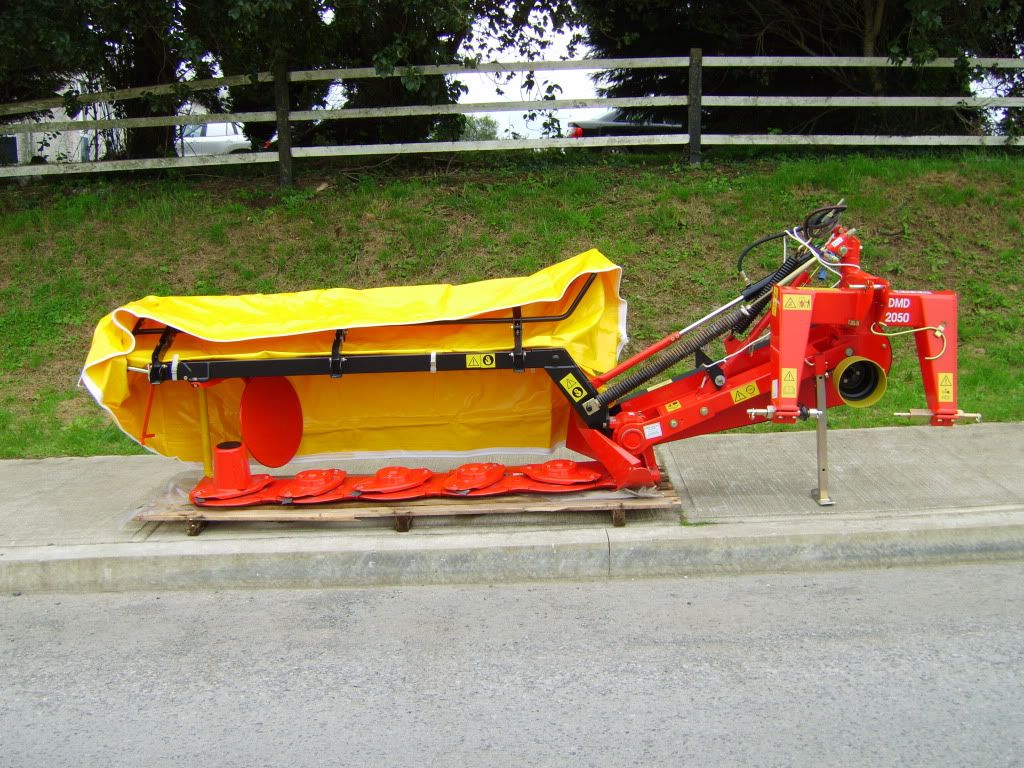 ---
ROSSMORE
the only Irish Manufacturer of Front Loaders RFL35, 45, 60, 65, 85, 105.
Rossmore produces a wide range of products including:
Slurry Tanker
Available in six models, 1100, 1300, 1600, 1800, 2200, 2600 Gallon. Full back door opening for easy cleaning. Superior Quality Galvanised Steel. Independant Filler C/W Quick Attach. Hydraulic Brakes as Standard. Hydraulic or manual linkage available for pump control.
BUCKETS

4'0" Standard Bucket
4'0" Bucket c/w Hardened Cutting Edge
5'0" Standard Bucket
5'0" Bucket c/w Hardened Cutting Edge
6'0" Standard Bucket c/w Hardened Cutting Edge
7'0" Standard Bucket c/w Hardened Cutting Edge
7'0" Inductrial Bucket c/w Hardened Cutting Edge
8'0" Industrial Bucket c/w Hardened Cutting Edge
Deeper Buckets available upon request

Front Loader Bucket

| | | |
| --- | --- | --- |
| 5'0" H/D Twin Ram Bucket Grab | 6'0" H/D Twin Ram Bucket Grab | 8'0" H/D Twin Ram Bucket Grab |

Fertiliser Hoist
Pump Agitator
80 hp required to operate. Specially designed for maximum output with minimum horsepower requirements. Galvanised for longer life. Hydraulic linkage. PTft c/w Shear Bolt Clutch
Hydraulic Bale Handler

Hydraulic Bale Handler c/w Brackets

Round Bale Spike

Round Bale Spike c/w Brackets

Tedder
The conditioner has a working width of 2.5m wide, requiring 50HP to drive. The rotor has a direct chain driven mechanism, containing a self lubricating system that insures constant lubrication. The use of a heavy duty chain also eliminates the need for belt replacement or belt slippage. The rear gates are easily adjusted to change the width and/or direction of the swath. The rotor, containing 48 heavy duty tines, is designed to lift the swath without touching the ground avoiding soil and stone contamination. The wheels are free turning and allow excellent maneuverability and tight turning circles. ( Tyre size 18 x 9 x 50)
---
Malone Post Driver
& Log Splitter
Malone Post Driver

350Kg hammer weight, Hydraulic ram, Steel rope, CE Safety Approved, 3 point linkage system, Rubber hat bumper.

Hydraulic Log Splitter

Heavy duty frame, 3 point linkage for easy transport, 14 tonne hydraulic ram, Compact design, Large ground plate for stable operation, CE Two hand control for safe operation
---
Belmac
Belmac's range of machinery now include toppers, side spreaders, slurry tankers, agiatators, post drivers, swart wilters, diet feeders and the Trail and Shoe system. Their most recent venture is the grassland managment system.
The Belmac trailing shoe has 34 outlets and a working dept of 7.5m with a 22cm row width. It has an overall transport width of 2.55m which meets road legal requirements. Spreading time when compared to a splash plate is very similar but the spread is more accurate and consistent across the complete working width.
Trail & Shoe System
The Belmac swarth wilter will aid farmers in improving the quality of grass, hay and straw by gently turning, lifting and aerating the material giving a higher swarth and helping the farmer get the most from short spells of fine weather. This leads to a better quality of hay, silage or straw; and therefore a better quality of feed. The swarther has a strong, robust design which is built to suit Irish conditions
Swarth Wilter
All tankers are built to the highest standard with impolosion rings to give maximum support and are available in sizes ranging from 1150 gallon to 3000 gallon.
Slurry Tank
The Belmac Side Spreaders come in three different sizes, the 4 cubic yard, 7.5 cubic yard and the 9 cubic yard.
Side Spreader

Features:

Linkage operated, Hydraulic Driven, Self-loading, Washes, cleans, chops and feeds, Wash bar mechanism connects to water supply, Anti-bridging device, Stone trap, Feed compund attachment plates - optional

Cleaner Feeder

Belmac Engineering manufacture two types of post driver - a standard post driver and a side tilt post driver.

The standard post driver is ideally suitable for farmers or contractors fencing requirements. It consists of a heavy duty structural frame with a 430kg weight. A single one way hydraulic ram hoists up the weight via a steel rope which is then released by the operator.

It has the following features:

430kg hammer, heavy duty frame, unique post holder, Easy to operate, 3 point linkage attachment, Hydrualically operated arm, Drives posts up to 11FT height and 12" diameter.

The side tilt post driver contains all the features of the standard post driver with the extra design feature of a hydrualic side tilt capability. This allows the post driver hammer to be levelled on hilly or uneven terrain. In-cab hydraulic controls allow the operator to remain in the tractor when operating the post driver.

Post Driver

The Belmac-Conor O-Grazer is the latest grassland management tool on the Irish market. It is designed to greatly improve farm efficiency, profitability and to reduce costs.

It offers the following benefits:

Increased return from your grass as it eliminates all poaching and cow fouling done to your paddocks by the cows while grazing.

Provides an excellent buffer feed and animal's energy is saved for milk production.

Nitrogen usage is decreased and slurry usage is improved.

It greatly improves grass utilization when weather conditions deteriote and cows have to remain housed. The O-Grazer causes very little damage compared to a herd of cattle. It has 4 off-set flotation tyres which cause minimal soil compaction and improve re-growth in all conditions.

It solves the problem of having a fragmented farm, rather than bringing the cows to the grass you can bring the grass to the cows.

Improved grass growth due to clean cutting of the drum mower and it eliminates the need for topping.

Grazing periods can be extended at the beginning or the end of the season.

body condition of cows is improved and it is more consistent which is vital during calving. It is also an ideal tool for conditioning bull beef.

Zero Grazer
---
Quicke Front Loader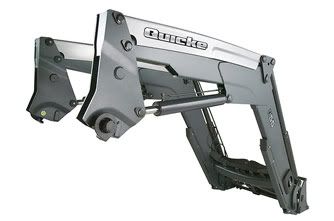 Features
Multiple sized loaders self levelling or non self levelling to suit every make and model of tractor from 50hp to 150hp+
Sleek design with pipes and hoses located inside the beam to ensure safety and visibility is maximised Market's best torsional and bending resistance
Subframe brackets painstakingly designed to perfectly suit each tractor model
Choice of colours to match many tractors
Bearing box with large contact areas that hold and stabilize all loads
Heavy-duty pins reduce wear and axial play
Loader beam with twin "U-beams" that increases torsional and structural strength, while the external appearance looks smart with all the welds facing in towards the tractor
---
Berthoud Sprayers
An award winning range of mounted, trailed and self-propelled sprayers :